Going on an adventure with your friends after school, that's what you do at the BSO! Helping in the vegetable garden, discovering for yourself how the caterpillars become butterflies, playing with natural materials and exploring the outdoors every day. Your child decides for herself what she or he will do, learns playfully from the seasons and develops a love for nature automatically.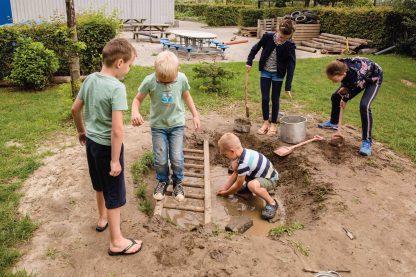 Relax after school
Before and after school, but also during the school holidays, your child is welcome at one of our green, challenging BSOs. Stroll through our green surroundings together, collect leaves and flowers, build an insect hotel, climb sand mountains and much more. Each season has its own charm. Sliding down the belly slide in the summer and looking for the most beautiful leaves in the fall to experience cool crafts. Many sporting, creative and relaxing activities are organized for your child. With us, your child has the space to explore and discover nature on his own.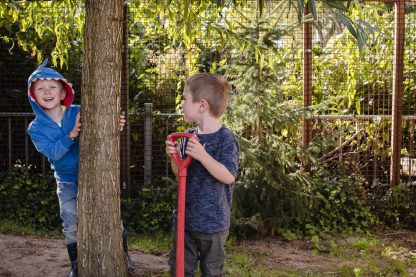 Your child experiences a lot
Branches, pallets, stones and old tires; all ingredients for hours of fun. Your child will experience a new adventure every day! Playing around with friends, building huts and brewing mud soup. Thanks to our vegetable garden, your child will learn a lot about the growth and flowering of the plants. Exercise is also paramount at our green BSO, because exercise is not only fun, but also very healthy. After school, jump, run and exercise on our green and challenging outdoor area!
This is what your child does one day
We work with a daily schedule with fixed times for playing, fun activities, eating and drinking. Of course we look at what your child feels like every day.
Daily schedule
Your child is picked up from school
Play and relax with a short outdoor activity
Vegetable and fruit buffet
Challenging activities such as building with natural materials or going on an expedition together outside
Healthy eating and drinking moment
Play and relax together
Taking care of nature and the environment together
Afternoon free play until pick-up time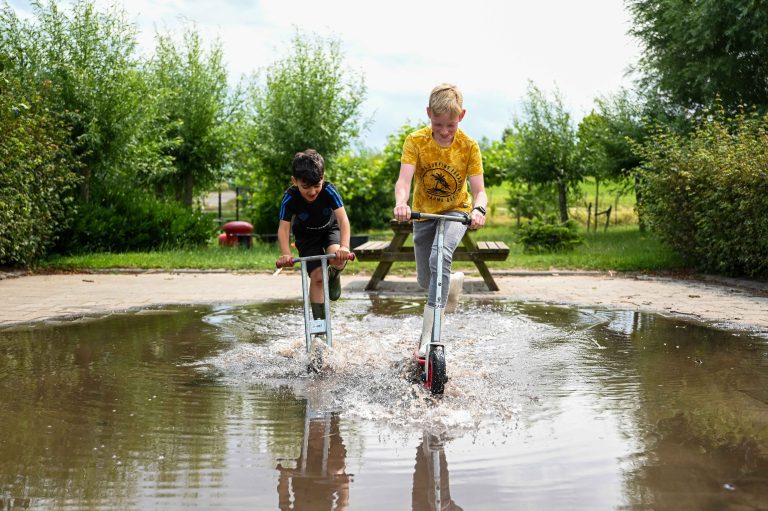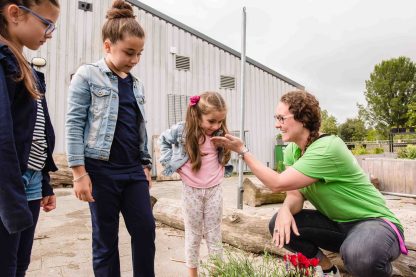 Extra fun BSO during school holidays!
Playing at Wiedewei is always fun! And especially during the school holidays, because then we celebrate the GroenmiX; a fun and varied program for holiday care. Building tree houses, making works of art with branches and leaves, messing around with greenery and all that outside as much as possible. Nothing has to be done and (almost) everything is allowed, because after all it's a holiday!
Come to the GroenmiX during the holidays!